Moss
A Biophilic Design element with benefits
A key approach to both sustainability and functional biophilic design is the inclusion of nature itself.
The Fat Plant Society creates moss walls and designs using moss harvested in North Carolina and Kentucky. It comes to us fresh from the forest, replete with acorns, pine cones, and other forest treasures.
We hand clean and hand apply each floret of moss with great care to leverage the nuance of the varying shades of green and ensure the design reflects the natural, static beauty, and verdure of the moss itself.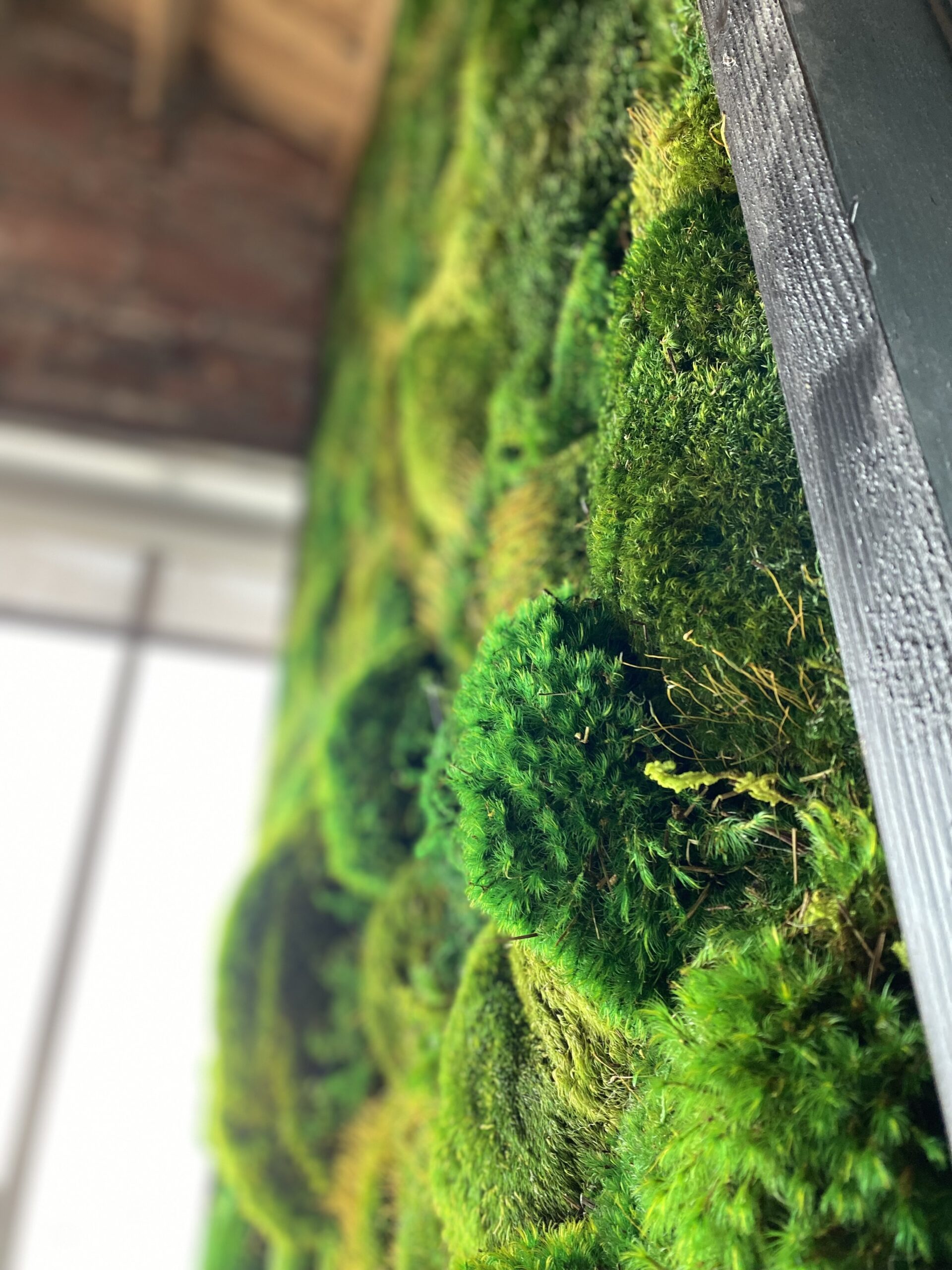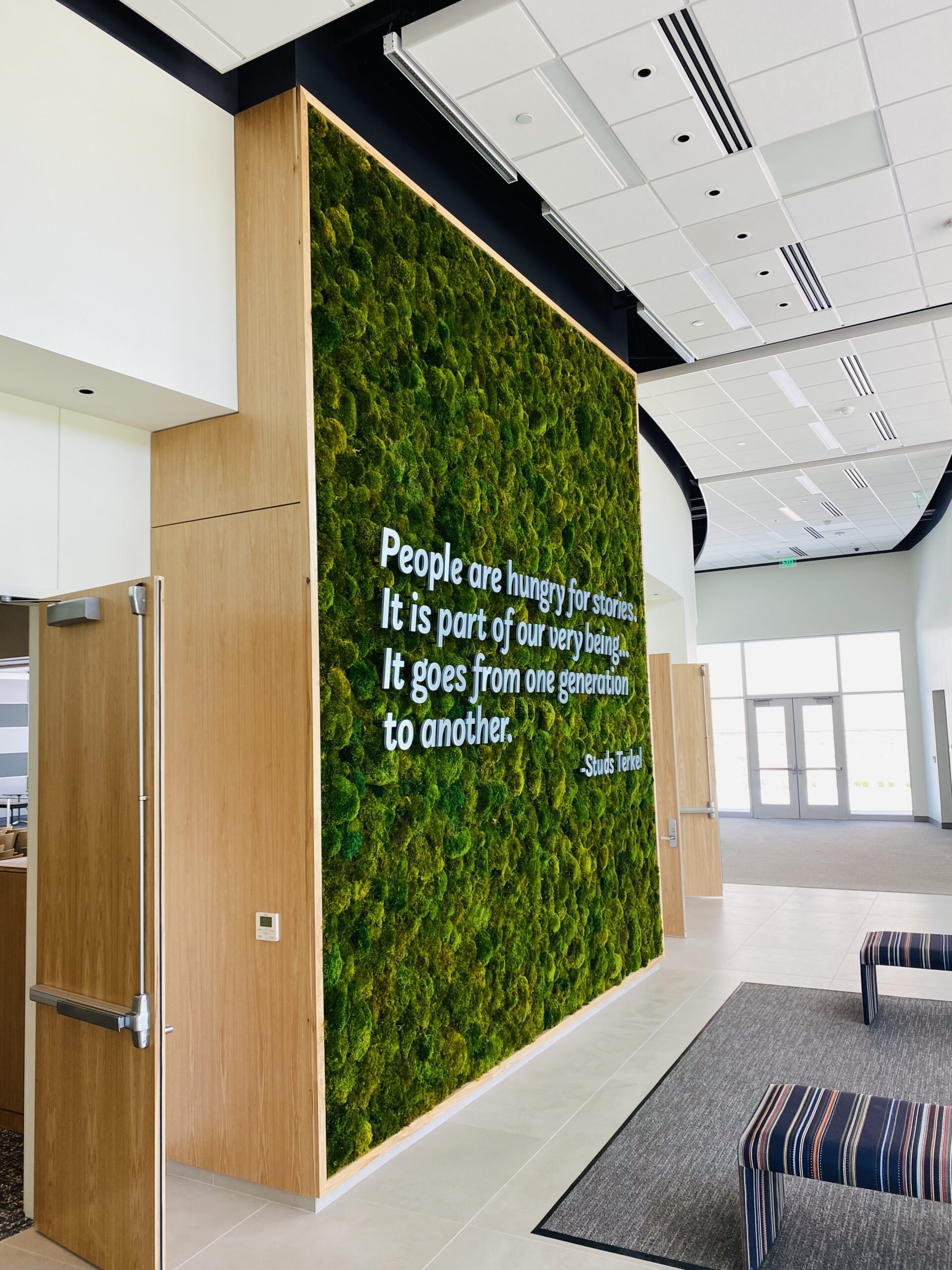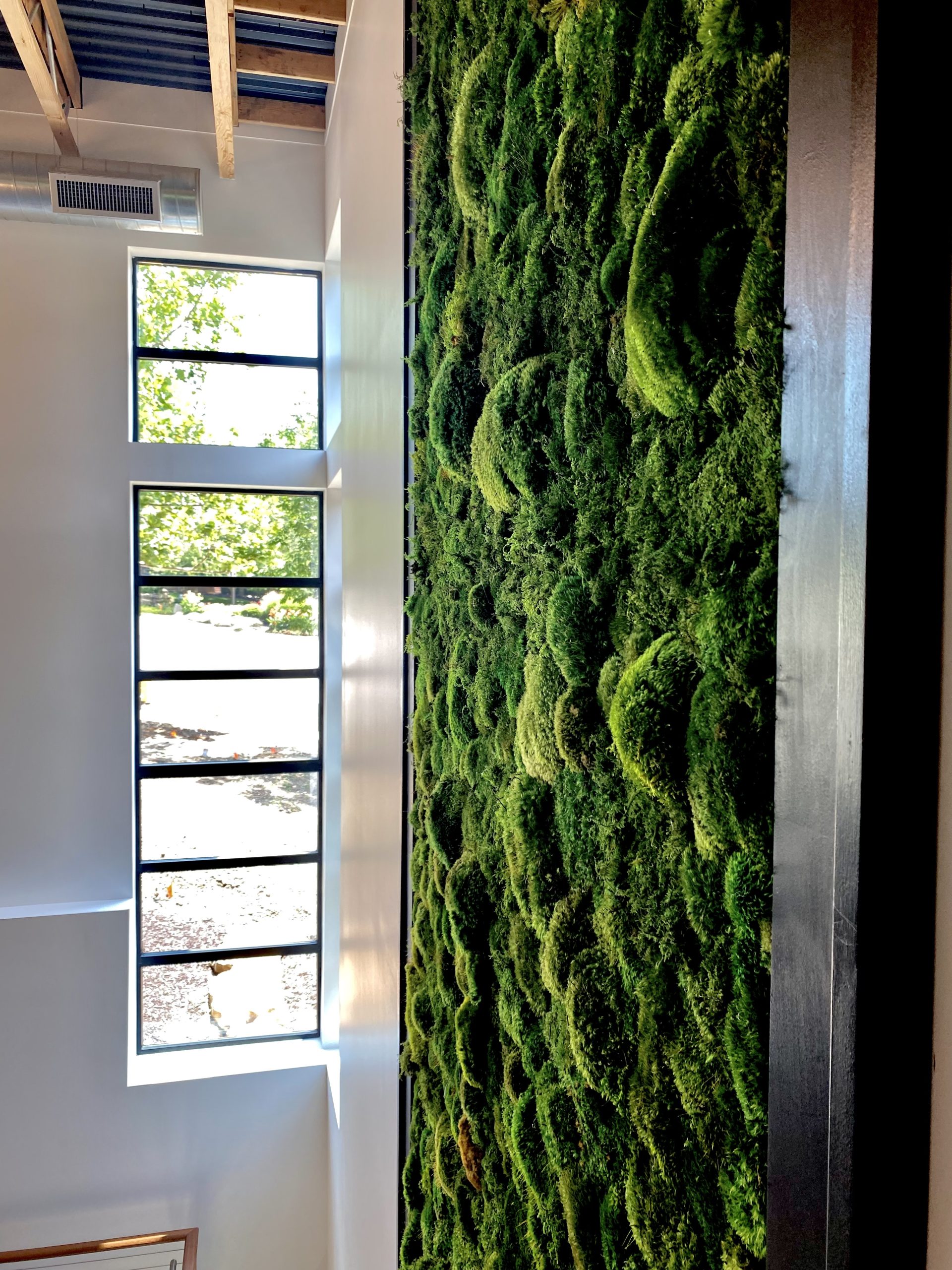 The Fat Plant Society moss walls and frames do not require any watering or misting and will retain their color for eight to ten years, likely longer. In addition to being highly sustainable (moss walls run roughly ⅓ the cost of living plant walls and do not require water and fertilizer), because of its highly porous structure, moss cleans the air of VOCs (volatile organic compounds) and dampens noise so it serves as an acoustic solution in addition to improving well-being. The Fat Plant Society team works directly with architects and designers as well as facility planners and business owners and to leverage budgets while ensuring our designs contribute to striking yet tranquil environments. We offer standard products as well as custom designs and we complete each custom or commissioned project to precise client specifications. We ship throughout the continental United States and Canada and offer clear instructions on the ease of installation of our moss panels and frames. We utilize the tenets of both biophilic design and Danish Design (Founder, Morten Klinte was born and raised in Copenhagen, Denmark) in all our work.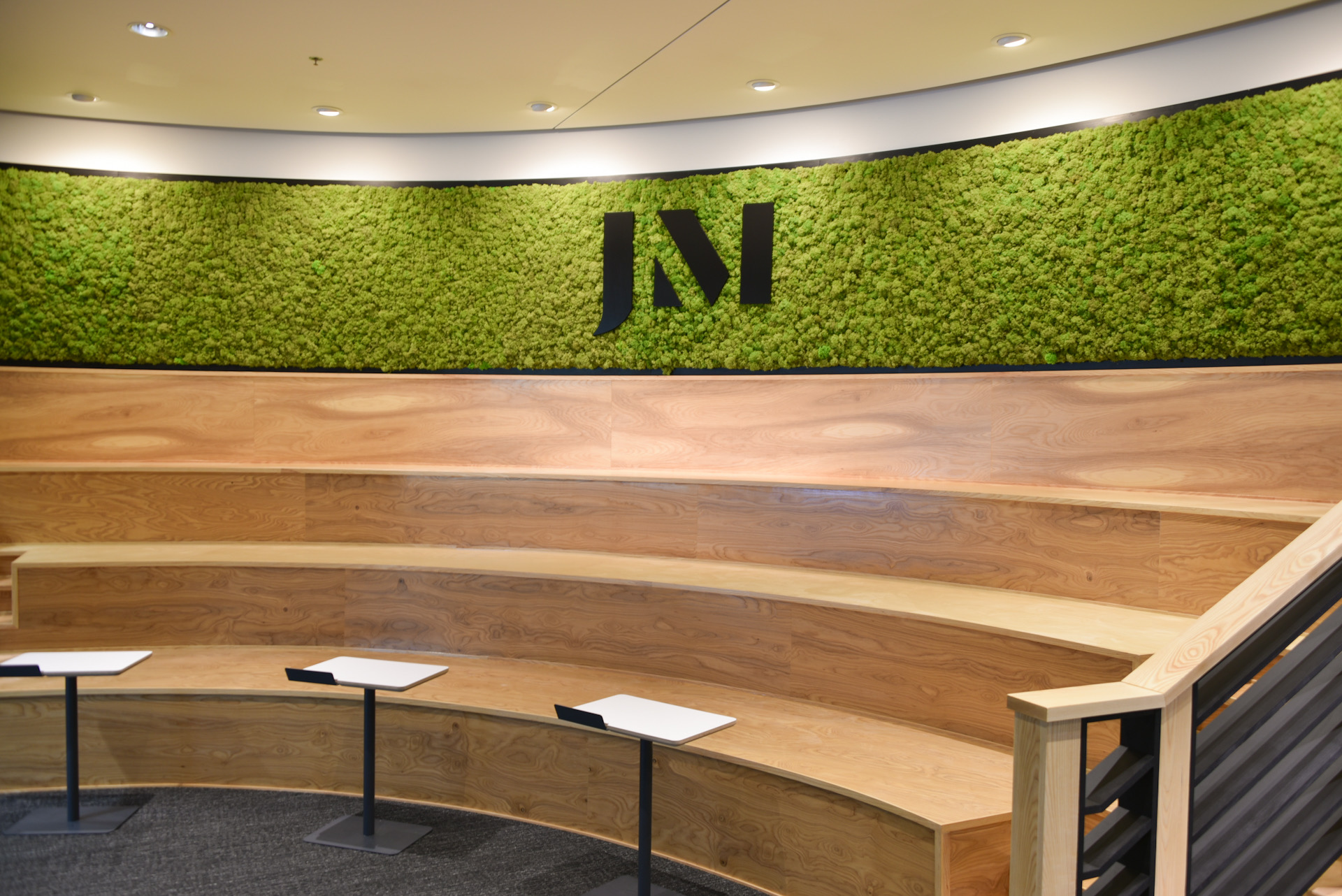 What sets us apart from other moss design studios is not only the clean lines and minimalist Danish design style that ensures the installation will stand the test of time, it is also our focus on understanding the full scope of the project and our focus on timely communication with clients and strict adherence to project deadlines. We utilize our experience to advise on the type and style of the moss installation and contribute ideas on our vision for the space (as appropriate). We invite you to
download our spec sheet
for more information or use the
contact form
to email us directly.