It is not exactly "breaking news" to make the statement that environment has a direct bearing on creativity, productivity, and mood. There are oodles of articles on office design and how to design an office to the benefit or detriment to creativity.  In fact, I bet you can quickly rattle off the top five things that create stress in a given environment.  High levels of noise are always at the top of the list of complaints, be it an office/work environment, restaurant, or hotel.  Enter moss wall and sustainable succulents.
Ever left a restaurant because it was too noisy?
Ever tried to conduct a business meeting in a loud, crowded coffee shop or workspace?
And for many a business, the bigger challenge is how to create a welcoming, beautiful environment that stimulates productivity and creative thinking without incurring expensive, ongoing maintenance.  Whether an office, restaurant, or hotel lobby, mitigating noise can be a challenge.
We love the work of Misako Inaoka of Kyoto, Japan.  He began working with moss an art material but as is clear from the photo above, the art also serves a utilitarian, noise-dampening purpose as well.  The benefit of real preserved moss is that it is zero maintenance.
Moss has become incredibly popular in public and private spaces in Europe, Australia, New Zealand and the United Arab Emirates for its beauty and cost-savings.  As noted in an article in The National, the benefits extend far beyond beauty.  "Beyond aesthetics, the beauty of the moss wall is that it hardly requires any upkeep. The lichen feeds on moisture and other particles in the air and does not require any photo-stimulation, so you don't have to worry about watering or adjusting light levels. What's more, Sag walls absorb sound, repel dust (so are naturally self-cleaning) and can be attached to any surface."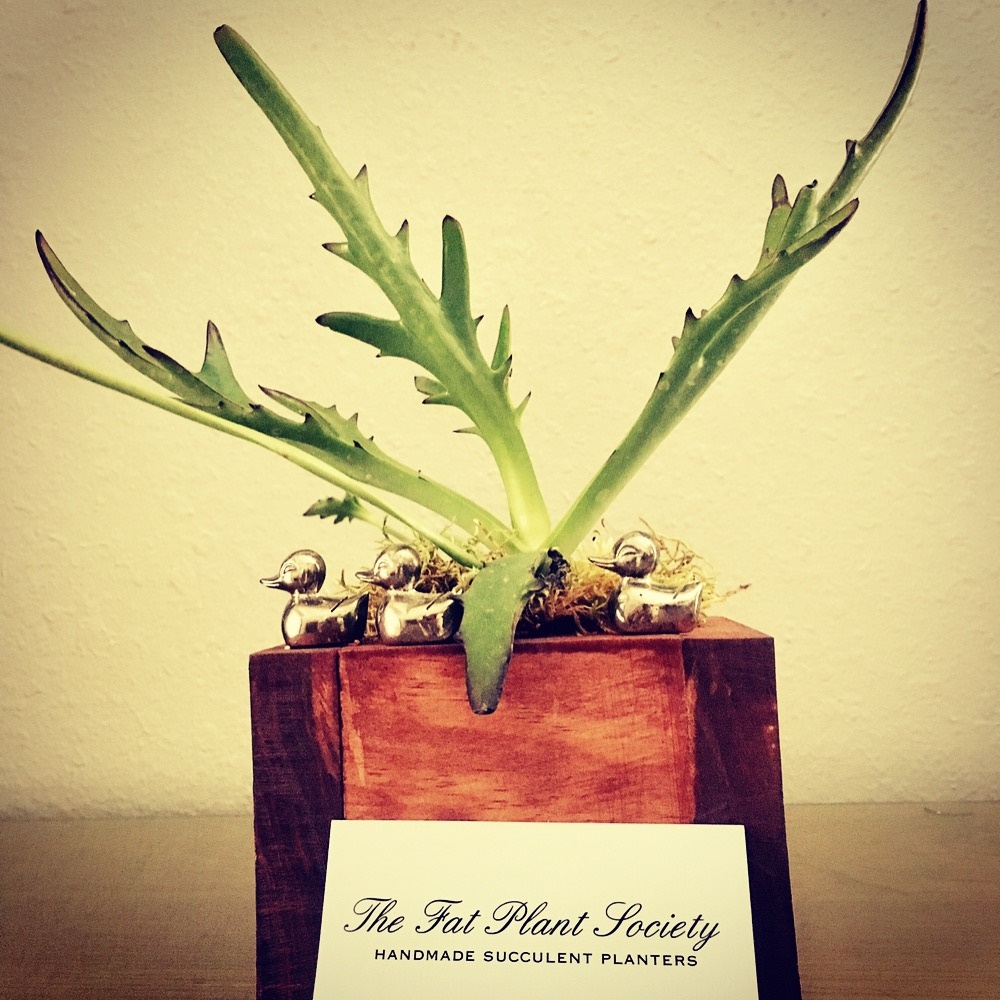 Succulents are another cost-saving solution to introducing green into a space because they are hearty, require very little water, and can be propagated easily so taking cuttings from the original plant and propagating them can be a nice "supply-chain" to ensure the succulents always look great.
We supply succulents to more than one local restaurant and the plants hold up against the public remarkably well.  We check on them periodically and occasionally we need to replace one or two of the plants but for the most part, the plants are maintenance free for our customers because we offer three to six month care contracts and we happily take care of any replacement plants for free (because we propagate our own of course)!
Our customers tell us they love the flexibility of both our moss and our succulent products.  They hold up well, they look wonderful and there are numerous color options for both moss and succulents so we can tailor the planters, moss frames, and moss installations to fit seamlessly with the existing decor.  The added benefits of sound absorption and little to no maintenance are the other key selling points.  Last but certainly not least, moss and succulents are also very calming; you get to bring nature indoors, without having to worry about maintenance.   While we also offer vertical gardens. we coach our customers on vertical planters and walls because though equally beautiful, they do require more maintenance and may not be the best option for public spaces or people who don't have the time to dedicate to pruning and watering the vertical frames.  Additionally, moss walls come in at about 4/5ths the cost of a vertical living wall and with zero maintenance.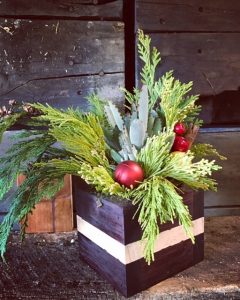 It is also inexpensive and easy to dress up the succulent planters and moss for the holidays by adding spruce, pine, and holly and once the holidays are over, simply remove those adornments and the succulent will continue to look fantastic all winter long.  See, succulent go dormant in the winter months (in winter climates of course) and caring for succulents in the months of January, February and March are even easier—they only need to be watered every four to six weeks.  As long as the plants are getting enough light, they will happily "hang out" until spring comes.
So don't think that providing the calming and welcoming feeling of real greenery will break your bank.  With the little to zero maintenance options now available, you can create a "wow-worthy" entry and make folks feel better about their surroundings too.
We do offer free consultations so don't hesitate to give us a call.
www.thefatplantsociety.com
816. 933. 9509.