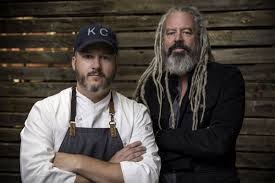 Shawn McClenny, (pictured right, next to Chef Clark Grant, Executive Chef and Co-Owner of HogsheadKC) owner of One Block South entertainment district in Overland Park, Kansas, which includes Kanza Hall, Red 8, Fuel and Local Tap, partnered with  Clark Grant, who was formerly an executive chef partner with Capital Grille in Chicago (in 2015, Grant moved to Kansas City to work for Capital Grille's Plaza location) to bring HogheadKC to the Kansas City culinary scene.   We were treated to the "friends and family" soft opening at HogsheadKC in early December and we are still beaming as the food was, in a word, euphoric.  Shawn's vision for restaurant design is truly cutting edge as is the food.
The menu is basic and complex at the same time and the only way to truly "get it" is to get in there and eat.  From stuffed dates to short ribs to eggs benedict, you will find familiar menu items but done "Clark style" which means every bite makes your eyes roll back in your head.  For reals.
The food is, of course, the primary reason to go to HogheadKC sooner than later but Shawn McClenny is into design and has been for a long time.  His design chops are tested as true as evidenced by his previous projects, each of which has a distinct style of its own.  For HogsheadKC, McClenny enlisted the services of The Fat Plant Society to build a nearly 30-foot moss wall inside HogsheadKC that absorbs sound and air pollution, in addition to being an eye-catching focal point of the restaurant.
You'd think that open-kitchen (with some of the coolest culinary professionals we have ever laid eyes on) would be loud and make intimate conversation a challenge but this is not the case.  We could hear each other speak despite the packed restaurant and Clark's team cooking at full speed and capacity.   Moss is handy like that.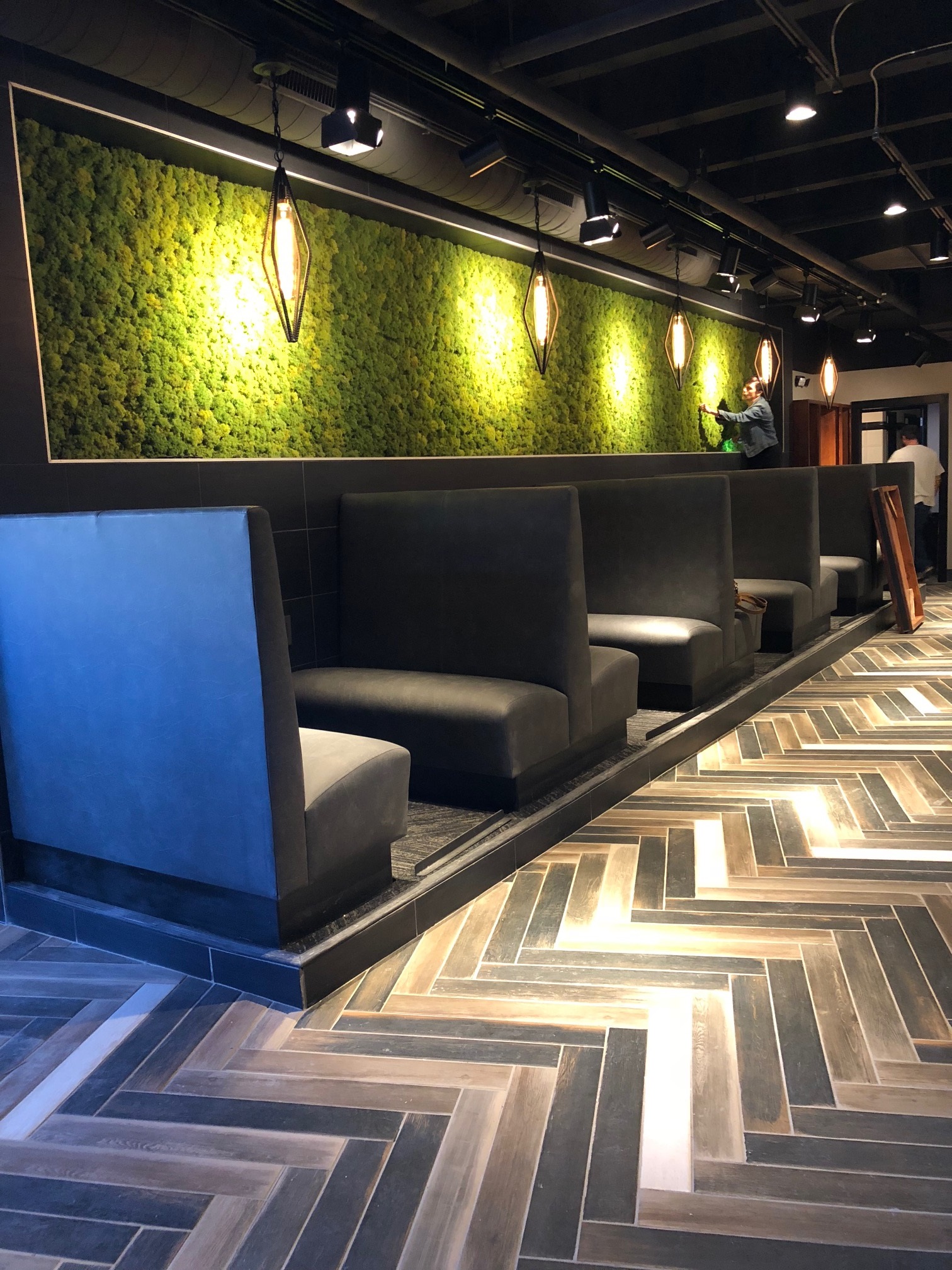 We had the opportunity over the course of this project, to pick Shawn McClenny's brain a little about design and what inspires him to bring us the very best in food and interior design and creating destination atmospheres for his guests:
FPS: Design is clearly important to you as evidenced by your past and current projects as well as your own style.    In your experience, is it common for restauranteurs to be "hands-on" in the design process for a new restaurant?  
SM: Industry-wide, I don't think it is common amongst restauranteurs to be designers.  I have worked for several restaurant groups over the years, from large corporations to mom and pop operations.  Usually, the smaller the owner, the more involved they are in the design of their concept.  Large corporations usually have designers on staff or source it out to design and architecture firms.
FPS: Were you always interested in design?  What sparked your interest, initially? 
I think my interest in design started when my grandmother started buying me subscriptions to GQ for Christmas starting in 8th grade.  It opened my eyes to a world that was not commonly seen in my hometown.  It really started to influence the way I dressed and decorated my apartment as I grew older.
FPS: What (or who) are your design influences and where do you get your inspiration for interior design for your projects/endeavors?
When I first started in the hospitality industry, I was really focused on different designs.  Bar designs, sound systems, lighting, etc.   Being in the business for over 30 years, it really takes something special to get my attention now.  My wife, Carolina, and I travel to other cities and countries frequently, so when I see a really great feature, I make note of it.  These features then spark a thought process that gets me to my end product.
FPS: Do you have any hard and fast "design-rules?"
Absolutely.  Google & Pinterest.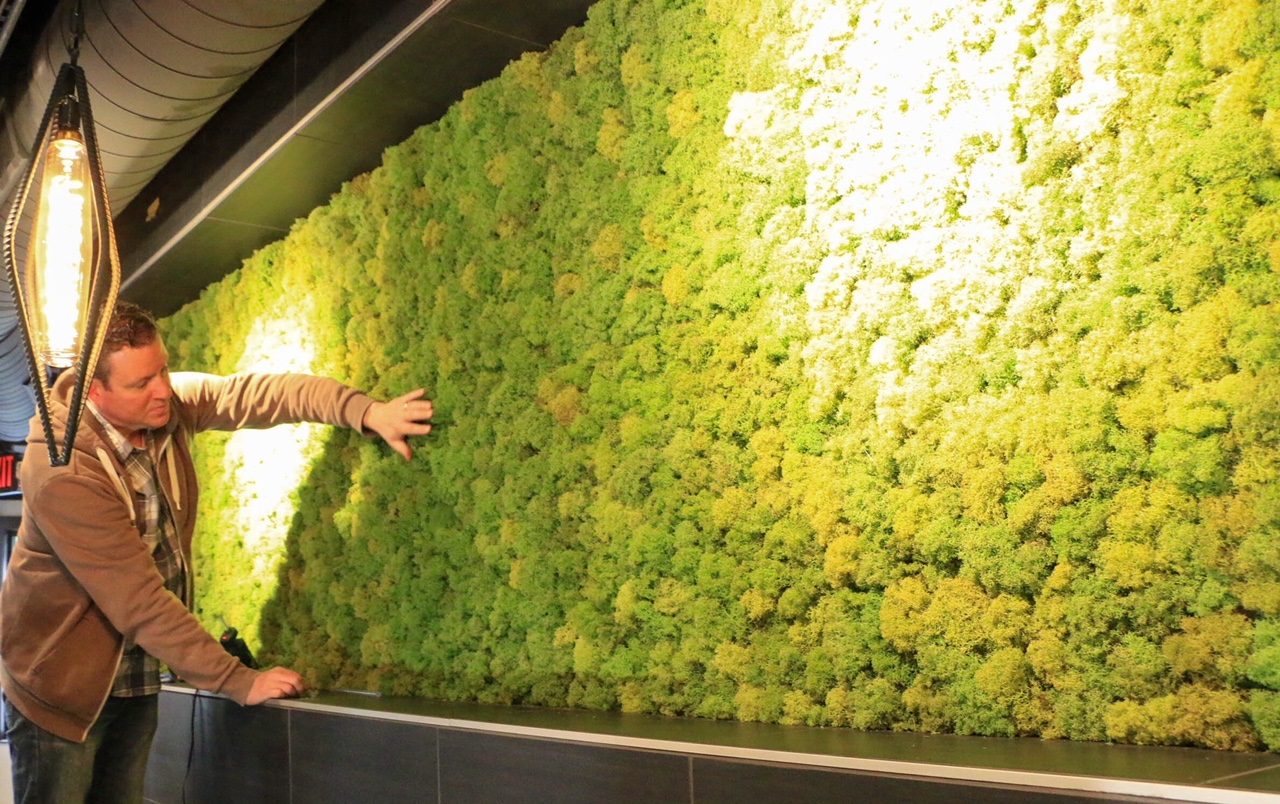 FPS: What are the biggest challenges in ensuring your vision is executed the way you want? 
Being "hands-on" throughout the project and, in some cases, doing the unique projects yourself.   It's hard to find people that enjoy doing design projects, but every once in a while, you will run into people who enjoy doing the unique projects with you.
FPS: What has been your most challenging project over the course of your career?  
Staying relevant.  The restaurant industry is ever changing.  In today's fast-paced society, you are only as good as yesterday's bread, unless you keep changing.
FPS: What is your primary design goal for HogsheadKC? i.e. how do you want people to feel in the restaurant and what do you want them to remember and tell their friends? 
Our goal is to provide a casual and comfortable atmosphere while offering amazing cuisine.  I call it rustic contemporary, but I'm not a designer so I would be interested to hear what others think of the end product.
So seriously you guys, get to HogsheadKC and tell Chef Clark and Shawn McClenny how great their food an atmosphere are…we promise you won't be disappointed.
About HogsheadKC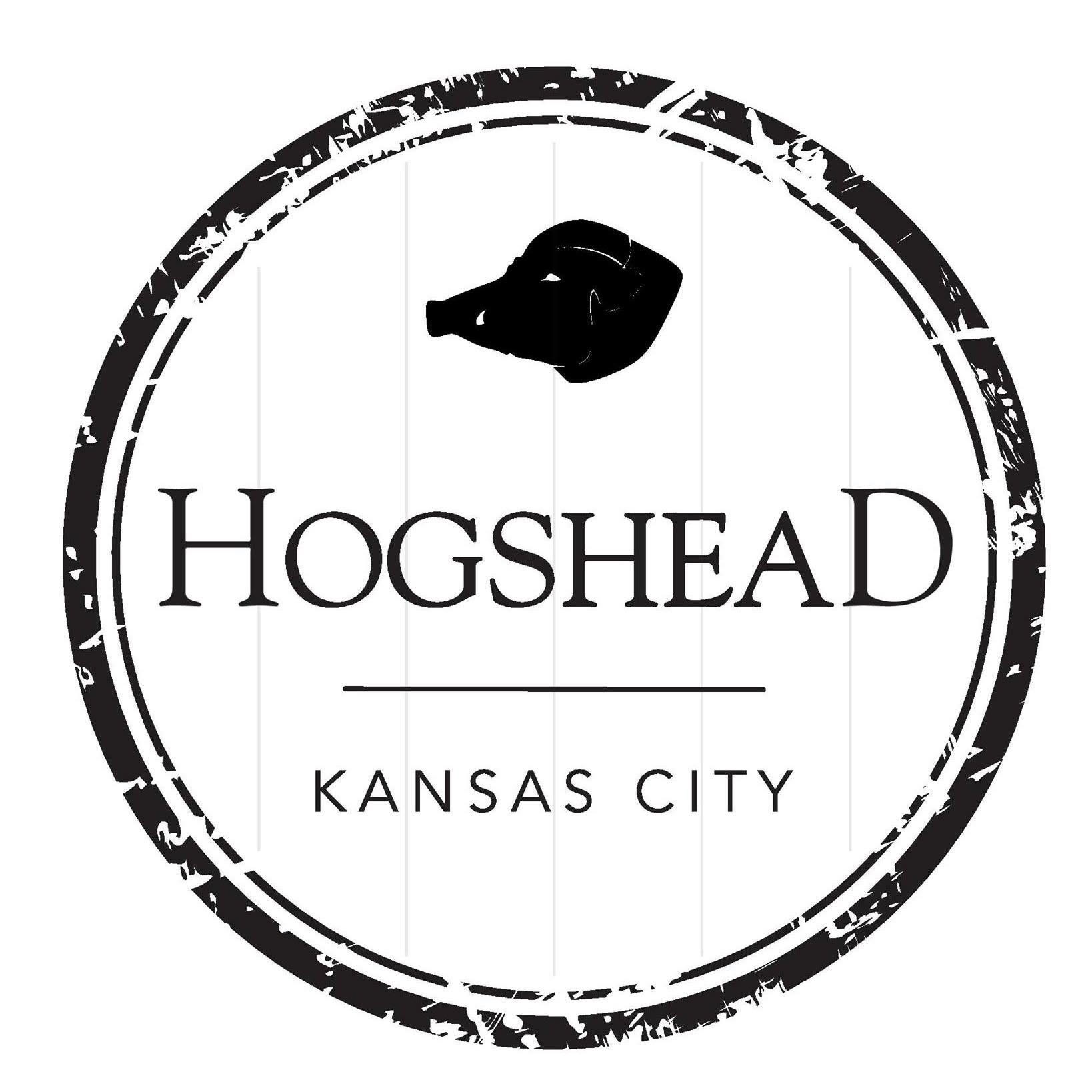 Hogshead Kansas City, a new upscale American restaurant located at 4743 Pennsylvania Avenue, Kansas City, MO (on the Country Club Plaza).  HogsheadKC is a collaboration between Shawn McClenny, owner of One Block South entertainment district in Overland Park, Kansas, (which includes Kanza Hall, Red 8, Fuel and Local Tap) and Clark Grant, formerly an executive chef partner with Capital Grille in Chicago. In 2015, Grant moved to Kansas City to work for Capital Grille's Plaza location.
About The Fat Plant Society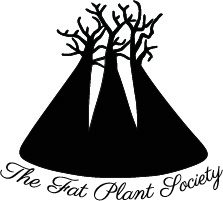 The Fat Plant Society provides sustainable green design, environmental art, and biomimicry for interior and exterior spaces.  Founded in 2015 by Danish national, Morten Klinte and his wife, Kasey Riley, The Fat Plant Society specializes in moss wall installations utilizing real, moss and sustainable succulent plant design, including handmade succulent planters influenced by the Danish design aesthetic.
 For photo opportunities or interviews contact: 
Kasey L. Riley, Chief Marketing Officer, The Fat Plant Society
816.933.9510  |   [email protected]
www.thefatplantsociety.com
Shawn McClenny, Owner, HogsheadKC
913.406.1364  |   [email protected]
www.hogsheadkc.com
###